Meals & Nutrition
All meals are prepared fresh on the premises by our centre's chef. This is in accordance with the "Eat Right, Start Right" standards to ensure we meet the daily nutritional needs of our children within each age grouping. We can specifically tailor meals to individual child allergies, intolerances and preferences.
Chef Gary has NVQ level 2 food preparation and cooking and NVQ level 3 patisserie and confectionary qualifications. All our food handlers have a certificate in food safety training ('I'm alert in food safety'). Chuckles Childcare food safety program is set out and guided by the 'Food Technology Services' company
Centre Meal Times:
Breakfast (cereal & fruit): 6.50am
Morning tea open café (cereal & fruit): 8.20 am to 9 am
Lunch (Two courses): 11.20 am to 1 pm
Afternoon Tea: 3.00 pm
Late Snack: 4.45 pm.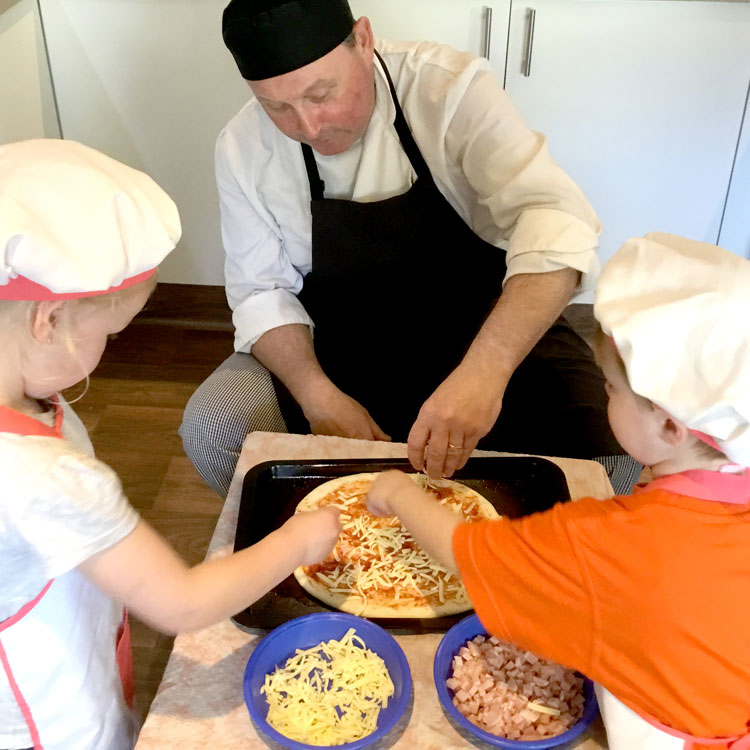 Children under 12 months will be provided with an individualised meal plans, tailored to their needs.
Water is available to each child throughout the day.
Menus are located in the foyer for your reference
We provide a 4 week seasonal rotating menu